Topic RSS


Fair price for 92 with DL # engraved on recv
August 12, 2019
9:07 pm
Forum Posts: 270
Member Since:
January 19, 2017
Offline
August 14, 2019
1:25 am
South Texas
Forum Posts: 877
Member Since:
March 20, 2010
Offline
Ive had a number of guns pass through my hands that had Social Security numbers inscribed on either the receiver or the lower tang. Seems like most of them were from the 1930 to the 1950 vintage.  The most recent one was a couple years ago on a Model 71.  Never had one with a drivers license though. 
As Michael (Twobit) mentioned previously, you do get firearms that may have originally been a carbine and were converted by the factory or on a return to the factory to a standard frame rifle or takedown rifle.  Or, a standard rifle converted to a TD rifle.  If they are in the letterable range they should mention changes in the factory letter, and they are quite rare to find.  Sometimes you may find a rifle with a receiver that has the saddle ring staple holes filled in, have seen that on several 1873's (most were second models I think) and at least three 1892 rifles--two by all indications looked to be original, the third was not.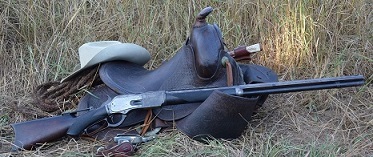 1892takedown @sbcglobal.net ......NRA Endowment Life Member.....WACA Member
"God is great.....beer is good.....and people are crazy"... Billy Currington
August 18, 2019
5:23 am
Forum Posts: 75
Member Since:
December 26, 2017
Offline
Sometimes the saying, if you can't beat them, join them applies.  Depending on just where the and how big the number is you could have it milled out and inlay a piece of silver and have it engraved Christmas with the year of the gun.  Over a short period of time it will tarnish and blend into any patina. 
THIS ALL STARTED WITH JUST ONE GUN!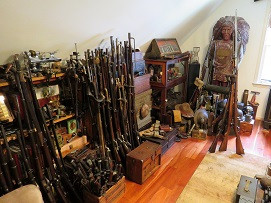 ---
Forum Stats:
Groups: 1
Forums: 16
Topics: 6697
Posts: 53993
Member Stats:
Guest Posters: 904
Members: 8802
Moderators: 4
Admins: 3