Topic RSS


Site bug
October 17, 2018
5:03 pm
Forum Posts: 108
Member Since:
February 5, 2016
Offline
October 17, 2018
6:41 pm
Wisconsin
Forum Posts: 4855
Member Since:
May 2, 2009
Offline
I have had a problem with it too but I can open any issue except the latest issue. When I open the latest I keep getting sent back to the login page. I can open the latest issue if I search for it using the search box. I run Firefox.
Bob
WACA Life Member---
NRA Life Member----
Cody Firearms member since 1991

Email: bob.1873man@gmail.com
October 18, 2018
3:30 pm
Forum Posts: 108
Member Since:
February 5, 2016
Offline
October 18, 2018
5:30 pm

Kingston, WA
Forum Posts: 11520
Member Since:
April 15, 2005
Offline
Kirk,
It does the same thing to me, even when I am logged in as "Admin". The way to get around it, is to use the Search box at the top of the page. Type "Summer 2018" and click the search button. It will then allow you to open the magazine.
I have spoken with Rob Kassab about this problem in the past, and will revisit it with him again.
Bert
WACA 6571L, Historian & Board of Director Member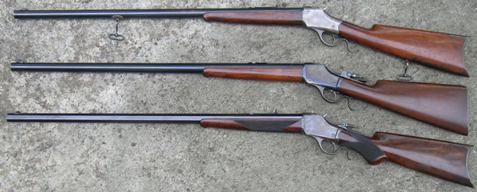 October 19, 2018
12:24 am
Forum Posts: 1740
Member Since:
May 23, 2009
Offline
I wonder if it is the browser you gentlemen are using? I always use Goolge Chrome, and have not had this problem.
Sincerely,
Maverick
WACA #8783 - Checkout my Reloading Tool Survey!
https://winchestercollector.org/forum/winchester-research-surveys/winchester-reloading-tool-survey/
October 19, 2018
1:57 am

Kingston, WA
Forum Posts: 11520
Member Since:
April 15, 2005
Offline
October 24, 2018
12:18 pm

Forum Posts: 111
Member Since:
February 22, 2005
Offline

We have had this issue in the past and what is required is to clear your browsing history and cache.  We post this message:
Viewing experience is best with the latest version of your web browser. Our newer magazines use HTML5 protocol while older issues use Flash browser plug-in. If your web browser has been updated and you still have difficulty viewing some magazines, manually enable Flash in your browser settings along with a one-time clearing of the cache and history also found in the settings menu of your browser.
Give this a try, close your browser and then log back in.
Rob Kassab
Director & Executive Editor
Winchester Arms Collectors Association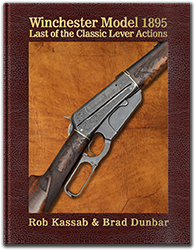 To greatly enhance your collecting experience, join WACA. It's only $35 / year (eMembership), and you'll be able to directly upload photos on the forum, receive the e-version of our quarterly magazine and have full online access to our magazine archive database, along with many other member benefits such as 15 additional record searches for Cody Firearms Museum members.  It's easy to join at http://winchestercollector.org/register/.
---
Most Users Ever Online: 628
Currently Online: Erin Grivicich
56 Guest(s)
Currently Browsing this Page:
1 Guest(s)
Forum Stats:
Groups: 1
Forums: 16
Topics: 8762
Posts: 75585
Member Stats:
Guest Posters: 1172
Members: 10322
Moderators: 4
Admins: 3