Topic RSS


Question for Bert H.
January 13, 2014
7:55 am
Forum Posts: 17
Member Since:
April 7, 2013
Offline
The Cody Records office offers additional research for a per hour fee.
Beyond the serial number and warehouse ledgers what other doucuments
would they have available for additional information on a particular gun?
Do you have any experiance or knowledge regarding this service.
As always thanks for sharing your knowledge.
January 13, 2014
9:48 am

Kingston, WA
Forum Posts: 11852
Member Since:
April 15, 2005
Offline
With very rare exception, there are no other documents that are available to research. The one exception that I am aware of is the Model 21 Shotgun.
In most cases, the extended research consists of trying to determine how many guns were shipped on a specific order number, or how many with a certain feature were made in a given serial number range, etc., In nearly all cases, the information comes from the warehouse ledger records.
Bert
WACA 6571L, Historian & Board of Director Member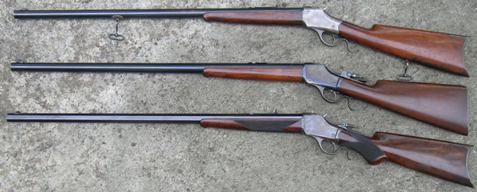 January 13, 2014
4:25 pm
Forum Posts: 98
Member Since:
November 17, 2012
Offline
January 13, 2014
8:03 pm

Kingston, WA
Forum Posts: 11852
Member Since:
April 15, 2005
Offline
quantrez said
Bert I haven't herd you mention your regular trip to Cody to help
out in the records department when is your next visit planned?
I pair it up with my trip out to the annual Cody WACA show. This past trip, I spent all of my available free time conducting my own research projects. I have not logged any significant time in the research office during the past two trips to Cody. I did spend a few hours down in the vault with Jesi this past July, looking at the Model 1885 ledger records.
Bert
WACA 6571L, Historian & Board of Director Member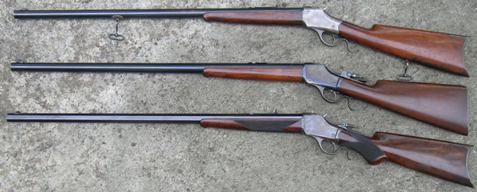 ---
Most Users Ever Online: 628
Currently Online: dane62, RickC
33 Guest(s)
Currently Browsing this Page:
1 Guest(s)
Forum Stats:
Groups: 1
Forums: 16
Topics: 9177
Posts: 79013
Member Stats:
Guest Posters: 1237
Members: 10629
Moderators: 4
Admins: 3