Not knowing anything about Model 88's, Im trying to help my brother who purchased one that is pre-64 rifle (38k serial range), 22" barrel, in 308. He told me it was missing the sling swivel studs and I was wondering if there is a particular type of stud you need for this model or will any rifle sling stud work? Also, he mentioned that it was drilled and tapped for a scope mount on the receiver, is this standard for this vintage of a rifle? I dont think he did too bad on the deal, he said it was in about 85-90% condition and he gave $200 for it.
Thanks for any information you can provide.
Chris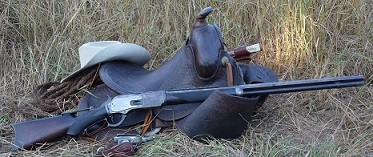 1892takedown @sbcglobal.net ......NRA Endowment Life Member.....WACA Member
"God is great.....beer is good.....and people are crazy"... Billy Currington
Forum Posts: 371
Member Since:
February 18, 2011

Offline
Chris,
Congratulations to your brother concerning what seems a potentially terrific buy; the final determination subject to it being examined by the proverbial 'competent gunsmith'. Certainly it cannot be said that "any sling swivel" will work and a good many might require varying amounts of adaptation. It came from the factory with a Winchester sling swivel of a type generic to at least a few models (and probably more). It is of a non-detachable variety and in external appearance is the same as for the later Pre-64 Winchester Model 70. The original front swivel utilized a threaded through-bolt design with a threaded female stud set into the forearm; still the same as the Model 70. Yet it might be of a different length than the Model 70 utilizes. I make these comparisons since it may well be easier to find Model 70 standard swivels than the same for the Model 88. Since the swivels are missing, it is also quite possible that someone modified the stock in some manner. If so, reinstallation of the original pattern might be problematic. If originality is not important, aftermarket detachable swivels are likely still cataloged (or easily modified), function well and tend to look nice.
The 88 was factory tapped with 4 holes atop the receiver to mount a telescopic sight and and additional two holes on the left aft side of the receiver for a receiver sight.
Winchester continued to 'tweak' the Model 88 a bit through its production life. Some such incrementally improved functionality and some reflected economies. I have heard that the earlier species were sometimes fussy feeders. I have neither supporting facts nor an opinion concerning this assertion. If it feeds well with good quality factory ammunition, all is well. If not, ammunition problems eliminated, it potentially requires some adjustment.
These were quality rifles that sold relatively well. Production ceased as a result of increasing production costs in conjunction with projections which suggested that required price increases would soon exceed market potential.
I would also suggest that in the latter twentieth century, the lever action best 'fit' in its traditional iteration niche. Across the board for lever models of all genres, "Classic and historic" tended not to merge well with "new and improved".
Thus for many reasons, another great rifle faded into history.
And thus… exercising opinionated license,
My take.
iskra,
Many thanks for the information regarding the sling swivels and tapped receiver. I hope to see the rifle in a few days and have the opportunity to investigate why the swivel studs are missing as you mentioned. The Model 88 is one that I never had much exposure aside from knowing which calibers are more desirable.
Thanks again for your reply and help.
Chris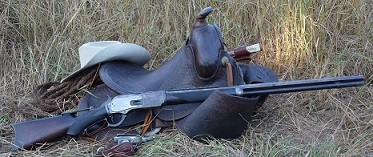 1892takedown @sbcglobal.net ......NRA Endowment Life Member.....WACA Member
"God is great.....beer is good.....and people are crazy"... Billy Currington
Most Users Ever Online:
778
Currently Browsing this Page:
1
Guest(s)
Forum Stats:
Groups: 1
Forums: 17
Topics: 12148
Posts: 105099
Member Stats:
Guest Posters: 1686
Members: 12676
Moderators: 4
Admins: 3
©
Simple:Press
—