Topic RSS


Winchester 22 rifles
April 23, 2013
3:36 am

I am looking at the old Winchester 22 rifles and have found one that is in pretty good shape. It is a model 90, serial # 848096, and has "MODEL 90" on the barrel. The thing that bothers me a bit is that it DOES NOT have the "WINCHESTER" logo stamped in the top tang. Seller says they came both ways. Would that be correct? I have seen some very early 62's with the "WINCHESTER" logo on their top tangs, but have not seen a model 90 without the logo. Thanks, Peter
April 23, 2013
4:42 am

Forum Posts: 2543
Member Since:
March 20, 2009
Offline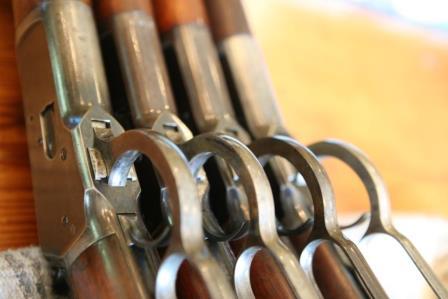 Model 1892 / Model 61 Collector, Research, Valuation
April 23, 2013
4:45 am

"road king"
April 23, 2013
6:13 am

Kingston, WA
Forum Posts: 9682
Member Since:
April 15, 2005
Offline
The serial number indicates that the receiver was manufactured in 1935, making it a parts clean-up production rifle. As a result, almost anything was/is possible, but like Michael mentioned, I would have expected it to have a marked upper tang.
Bert
WACA 6571L, Historian & Board of Director Member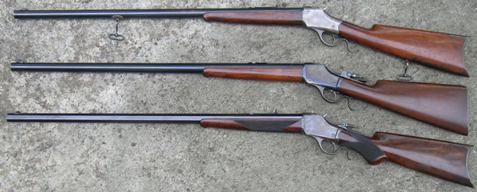 April 23, 2013
2:13 pm

April 23, 2013
3:40 pm

Forum Posts: 2543
Member Since:
March 20, 2009
Offline
I hate people who take garbage photos which are poorly focused, with the flash on the camera, loaded with glare, and expect folks to spend money. According the Schwing (p. 107) the barrel address should read MADE IN U.S.A. on the top line instead of MANUFACTURED BY....
It would be nice to have a decent photo or two which are in focus of the upper tang. I doubt the inscription has been buffed off since the proof stamps are still clear.
Michael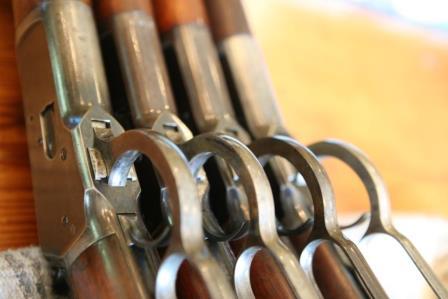 Model 1892 / Model 61 Collector, Research, Valuation
April 23, 2013
5:06 pm
Forum Posts: 957
Member Since:
May 24, 2012
Offline
pday said
Thanks for that info. So would this gun with no tang markings, if it were correct, be worth more than one that is stamped as mentioned? P

http://www.gunbroker.com/Auction/ViewItem.aspx?Item=337852660
Yes, if the gun is all correct it would be more valuable to some collectors due to no tang markings, since that is the one thing that makes it a rare specimen. The .22 caliber LR 1890 is scarce, IMO, not rare.
Also, the Model 1890 in .22 LR caliber was introduced in 1919.
James
---
Forum Stats:
Groups: 1
Forums: 16
Topics: 6983
Posts: 56785
Member Stats:
Guest Posters: 946
Members: 9021
Moderators: 5
Admins: 3