Forum Posts: 169
Member Since:
February 8, 2005

Offline

Photos that are too wide for the forum will push all of a post out to fit the photo. This also pushes the text out beyond the borders of the browser window and to read the text, the user has to scroll back and forth with the horizontal scroll bar.
So, resize your photos to [color=darkred:bda598a751]600 pixels wide [/color:bda598a751]and make it easy on everyone.
This is the simplest (and cheapest) way to do this. Everyone should have the [color=darkred:bda598a751]Windows Paint [/color:bda598a751]program. It comes with Windows and you can find it in your Windows program menu under Accessories.
Copy all of the pictures you want to resize into a working folder so you don't mess up your originals. Open Paint, and open your first image.
[Image Can Not Be Found]
First, you need to know the pixel dimensions of your image. From the menu, select Image then Attributes.
[Image Can Not Be Found]
View the pixel dimensions in the attribute window and write them down if you need to. We are only concerned about the width here because we will change the height using the same percentage value as width.
[Image Can Not Be Found]
Now you need to do a little arithmetic. We want the image to be 600 pixels wide. You can see in this example that the image is 800 wide, so divide 600 by 800 and the result is .75 or 75%. From the menu, select Image then Stretch/Skew.
[Image Can Not Be Found]
Change the percentage in Horizontal and Vertical fields to 75
[Image Can Not Be Found]
Click OK
Click File then Save
[Image Can Not Be Found]
Repeat for all images, then upload THESE images to your internet photo provider. See the post on posting images to the WACA Forum here:
Michael Hager
Forum Administrator
Blueliner said
Do you have solution for OS X 10.9.3 ( latest ) Apple users ?
Bill,
Yes. Get rid of your Apple PC, and use a Windows based device with MS Office 2007 (or newer). Use Microsoft Office Picture Manager to resize your pictures.
Bert
WACA 6571L, Historian & Board of Director Member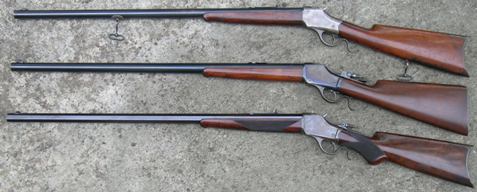 Wisconsin
Forum Posts: 5564
Member Since:
May 2, 2009

Offline
Bill,
If you use Photobucket for photo hosting, they have a photo editor that will resize your pictures on the site.
Bob
WACA Life Member---
NRA Life Member----
Cody Firearms member since 1991

Email: [email protected]
One and a half good suggestions.
Bob, thanks, I'll try that. 🙂
Bert, come on, get in touch with your sensitive side and try a Mac


Gun photos are great and workable on it.
I can do both, and use Office on my Mac.
Some great photos recently on the forum, and it's good to know how to do it.
Bill
Bill,
Mac's are for dinosaurs, and those who like spending at least twice as much money as they need to.
Once upon a time (just like in the fairy tales of old), the Macintosh computer was a useful tool when dealing with images and printing of such items. However, the PC world has far surpassed it in the past 20-years. I see no reason on earth to spend 2X – 3X the money for something that can be accomplished with a standard PC using a Windows OS.
Bert
WACA 6571L, Historian & Board of Director Member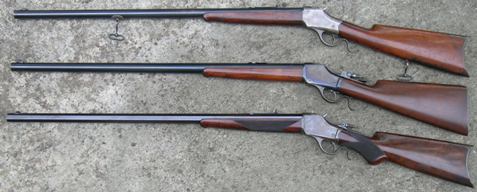 Ontario Canada
Forum Posts: 681
Member Since:
April 23, 2012

Offline
25-20 said
Wasnt there talk about just being able to add a pic as an attachment ? . I am not great with computers , and even I have done this successfully on other sites such as ASSRA and Marlin Owners.
Yes, that is what we want to accomplish with the new forum when we roll it out… stay tuned.
Bert
WACA 6571L, Historian & Board of Director Member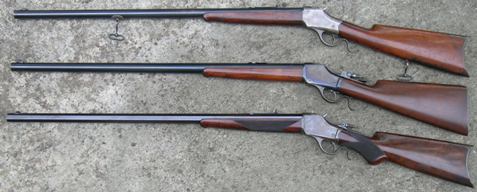 Most Users Ever Online:
778
Currently Browsing this Page:
1
Guest(s)
Forum Stats:
Groups: 1
Forums: 17
Topics: 12148
Posts: 105099
Member Stats:
Guest Posters: 1686
Members: 12676
Moderators: 4
Admins: 3
©
Simple:Press
—