Topic RSS


A few boxes of not real old ammunition.
January 8, 2014
7:57 am

Forum Posts: 2645
Member Since:
March 20, 2009
Offline
I got a call yesterday from a taxidermist that I use here in Houston and he said he had some old ammo and would I be interested in looking at it. Sure, what the heck. It was only a few miles from the house and I could stop and talk to a another friend about going to Belize in May. Two birds. One stone. No brainer.
His taxidermy business is quite impressive and he does a lot of African big game. Not exactly my cup of tea but amazing work. Tri-State Taxidermy.
He had 3 boxes of old .25-35 and I had a couple of .32-40 sitting on a shelf at home already. Can someone tell me the vintage of these and the potential value of them. All boxes are full of unused cartridges. There was also a relatively tired looking Model 53 in his gun safe that he was wondering what the DOM was. I took a few photos of it to pass on to Kirk for his research and told him I could get back on the date. The ammo ended up in my truck for nothing.
The Belize conversation at the next stop ended up costing me a chunk of change for a new fly rod for tarpon. So much for a cheap drive!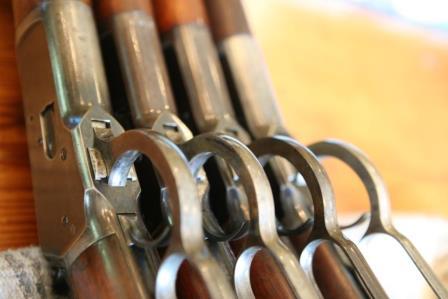 Model 1892 / Model 61 Collector, Research, Valuation
January 8, 2014
12:14 pm
South Texas
Forum Posts: 1035
Member Since:
March 20, 2010
Offline
I would venture to guess they were made in the 1950's. Would guess they would sell between $45-60/box.
BTW, its been some years since Ive been there but if you need some information on Belilze attractions, where to go, and where not to, what not to do, let me know. I worked there for ten summers doing archaeology in the Belize River Valley.
Chris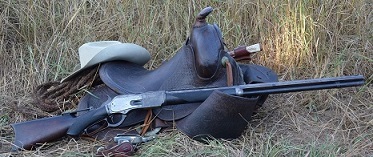 1892takedown @sbcglobal.net ......NRA Endowment Life Member.....WACA Member
"God is great.....beer is good.....and people are crazy"... Billy Currington
January 8, 2014
12:28 pm

Forum Posts: 2645
Member Since:
March 20, 2009
Offline
Chris,
Thanks for the info on the ammo and Belize. I and a few of my fly fishing buds are heading out to Turneffe Flats Lodge out on the atoll. But I am thinking of doing three or four days before that with my wife some place. I would definitely be interested in what you would recommend to see and do.
Thanks
Michael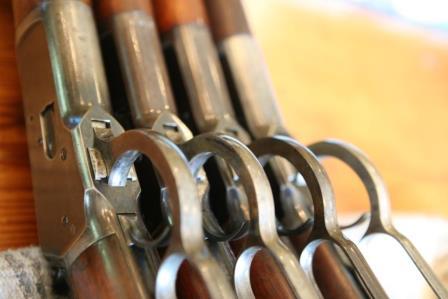 Model 1892 / Model 61 Collector, Research, Valuation
---
Most Users Ever Online: 628
Currently Online: Burt Humphrey
52 Guest(s)
Currently Browsing this Page:
1 Guest(s)
Forum Stats:
Groups: 1
Forums: 16
Topics: 8356
Posts: 71289
Member Stats:
Guest Posters: 1131
Members: 10021
Moderators: 4
Admins: 3