Hi all, i have just posted my first couple of comments on this forum as a brand new guest. In hindsight i thought i should introduce myself to all, I am a 70yr old now wheelchair bound collector from New Zealand and i collect solely pre 1964 rimfires  paticularly pump actions of which i have around 25, my qu estions here are regards stainless steel barrells, i have an M1890 made 1927 in very good condition, a previous owner spent a lot of time removing all of the black lacquer coating fortunatley it was done with care as the suface is in very good condition, i also have an M1906 in even better condition with all of its black lacquer  coating intact with only minor flaking. I  own several refernce books including Schwings 2 volumes on the pump actions and information is pretty limited, if anybody has any informationat all regards stainless pumps i would be gratefull. While they ars not for sale i would interested in the approximate US values,  I paid $300.00NZ   for the 1906 and $500.00NZ for the 1890
Regards  Graham MacDonald
Forum Posts: 1765
Member Since:
December 31, 2012

Offline
Wowser. Boy did you ever get away cheap. I cannot help you on the pumps, but I do have a nice M52 with a stainless bbl. dated 1926. I think a lot of Winchesters were available with stainless bbls at that time. They were discontinued after a short time, but there were leftover bbls. that were used for many years. I don't think they made anymore bbls. after 1930 or so. You have a couple of collectors prizes. Holy Grail guns.  Big Larry
Forum Posts: 29
Member Since:
October 2, 2014

Offline
Graham
Congrats on having two stainless steel Winchesters.  Heres one that was listed on gunbroker for some time, it finally sold recently.

Location: 32000' +
Forum Posts: 1828
Member Since:
July 17, 2012

Offline
Hi Graham,
Welcome to the WACA forum!  The Schwing books cover the pump 1890/1906/62 fairly well (better than any other reference) but the stainless barrels are kind of an odd occurrence.  Winchester had hoped that the stainless barrels would become popular and would be an upcharge/upgrade to a standard rifle.  In reality they were not well received and Winchester got rid of the last barrels at a break-even (or possibly even loss) sale.  Since there were not many produced and they are a documented anomaly to the standard rifle they tend to bring a significant premium.  Having said that, the condition of the original Japanned finish is what usually drives the price up.  The example posted above seems to have an average amount of finish.  If your barrels have been stripped of finish then they are worth considerably less than that although still very desirable.
I know of several good collectors in NZ that would probably be willing to give you some local expert advice.  Are you on the North or South island?
Regards,
WACA Life Member #6284 - Specializing in Pre-64 Winchester .22 Rimfire
Hi all, thanks guys for reply and comments, wow prices over there a bit scary for sure, maybe i should sell them over there for my old age (ha ha). anyway further to my previous comments my 1890 has no black finish at all but the 1906 has only minor flaking with most finish remaining with the woodwork in quite pristine condition so is by far the most original, both have serial no corresponding to 1927. From my research it appears Winchester first listed them in early 1927 so were obviously researching the use of stainless barrells much earlier and finally ceased production late 1930 but continued listing them in their inventory until late 1934 before finally dropping them completly, the last 4 years they were offered at the same price as a standard blued barrell. By the way, i live approx. 45ks north of Whangarei, the north islands most northerly city.
Graham
South Texas
Forum Posts: 1183
Member Since:
March 20, 2010

Offline
I dont follow the 22 cals that much but did have a nice 1890 in 22Long (if I remember right) that was full nickel finish with a stainless steel barrel, great condition, sold it about 8 years ago for $3500 USD.  Havent seen any sell for a long time but the stainless steel barrels are desirable in the Winchester models.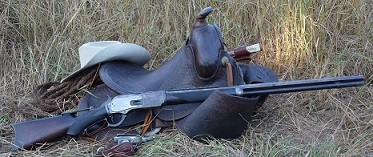 1892takedown @sbcglobal.net ......NRA Endowment Life Member.....WACA Member
"God is great.....beer is good.....and people are crazy"... Billy Currington
Forum Posts: 97
Member Since:
July 9, 2006

Offline
George you did very well on those stainless steel barrelled Winchesters.
l always take a very close look at any Winchester with what looks like a failing finnish on the barrels as that is one sign of the japanned finishes problems, flaking!
So far no luck but if you ever need to let's yours go I would be interested as they are gaps in my collection.
I am down south in Waimate.
Hi Ray, just a reply to your post on 30th Jan, you say you live down south at Waimate, i guess that is in NZ, if that is the case i would like to get in contact with you regards pump action .22s stainless ones in paticular, if you are interested in exchanging info you can contact me on [email protected].
Regards Graham MacDonald
Reviving an old topic.  i recently just came across one of these in my local gun store.  Its model 1906 serial number is 842726….there is some condition issues but the barrel has a lot of the japan black finish.  He wants 750 for it.  Im still a little light from my model 70 but i put 100 bucks down on it and said id be back friday (pay day).  Will post pictures when i get it.

Kingston, WA
Forum Posts: 12735
Member Since:
April 15, 2005

Offline
Bert H. said
Manny,
Very interesting find. Stainless steel barrels are very uncommon on the Model 06. I will look forward to seeing the pictures of it.
Bert  
Bert,
From what i've read i knew if i had passed this up i would regret it.  Funny thing is i think this rifle has been sitting in the shop for over a year.  I just happened to take a closer look at it and saw the "stainless steel" markings on the barrel.    I will make sure to bring it to Reno in November for the WACA show. And of course pictures before hand.
Manuel
Most Users Ever Online:
628
Currently Browsing this Page:
1
Guest(s)
Forum Stats:
Groups: 1
Forums: 16
Topics: 10430
Posts: 89899
Member Stats:
Guest Posters: 1434
Members: 11521
Moderators: 3
Admins: 3
©
Simple:Press
—