Topic RSS


Model 87 Custom Winder Boys Rifle
November 2, 2019
1:30 am
Wyoming - Gods Country
Forum Posts: 903
Member Since:
January 26, 2011
Offline
Fellows,
For the purists out there, go ahead and turn back now. Otherwise, I thought I would share what I feel is a pretty cool piece I picked up recently.
Its a Winchester M87 3rd Variation Winder Musket that's been completely customized into a little kids rifle. Beyond the frame itself, nothing is original. Someone installed an 18" barrel in 22 LR and built a short little buttstock with a crazy cheekpiece that curls over the back side. Its got a Winchester steel checkered widows peak plate, like the 64s, 71s, etc. The pistol grip cap is checkered steel. The frame still has the ordinance marks w/ flaming bomb.
Believe me, I'm all about original Winchesters, but this one just had to go home with me ……. just too cute. I'm open to comments …… or bantering if need be.
Enjoy, my friends.

~Gary~

November 2, 2019
1:48 am
Forum Posts: 576
Member Since:
September 28, 2016
Offline
November 2, 2019
2:40 am
Northern edge of the D/FW Metromess
Forum Posts: 2289
Member Since:
November 7, 2015
Offline
Congrats and well played, my friend. We can only hope that this rifle was built for an aspiring young shooter who went on to achieve great things. If not, just another reason why an unmolested 1885/85/87 is such a joy to find. 
Mike
Life Member TSRA, Endowment Member NRA
BBHC Member, TGCA Member
Smokeless powder is a passing fad! -Steve Garbe
I hate rude behavior in a man. I won't tolerate it. -Woodrow F. Call, Lonesome Dove
Some of my favorite recipes start out with a handful of depleted counterbalance devices.-TXGunNut
Presbyopia be damned, I'm going to shoot this thing! -TXGunNut
November 11, 2019
3:02 am
Wyoming - Gods Country
Forum Posts: 903
Member Since:
January 26, 2011
Offline
November 11, 2019
4:22 pm
South Texas
Forum Posts: 918
Member Since:
March 20, 2010
Offline
That is a cool little rifle.  Definitely a lot of time and thought went into pulling it together.  I like that tall cheekpiece.  With kids thats one of the biggest obstacles in teaching to shoot is getting past that cheek-weld on the buttstock to sufficiently see the sights, or through a scope.  Someone had a great dad or teacher who took the effort to make that little gun.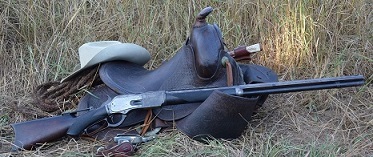 1892takedown @sbcglobal.net ......NRA Endowment Life Member.....WACA Member
"God is great.....beer is good.....and people are crazy"... Billy Currington
---
Most Users Ever Online: 628
Currently Online: 1873man, win4575, Rustyjack
57 Guest(s)
Currently Browsing this Page:
1 Guest(s)
Forum Stats:
Groups: 1
Forums: 16
Topics: 6983
Posts: 56785
Member Stats:
Guest Posters: 946
Members: 9022
Moderators: 5
Admins: 3