Topic RSS


Model12
December 2, 2019
3:13 am
Forum Posts: 3
Member Since:
December 2, 2019
Offline
December 2, 2019
3:15 am

Kingston, WA
Forum Posts: 10344
Member Since:
April 15, 2005
Offline
December 2, 2019
3:19 am
Forum Posts: 3
Member Since:
December 2, 2019
Offline
December 2, 2019
3:39 am

Kingston, WA
Forum Posts: 10344
Member Since:
April 15, 2005
Offline
geoffpollock44@gmail.com said
Serial number indicates 1929

its a 12 gauge   
12 Gauge Model 12s were never chambered for anything less than 2-¾" shells.  If the serial number is < 594590, it was manufactured before 1929.
Bert
WACA 6571L, Historian & Board of Director Member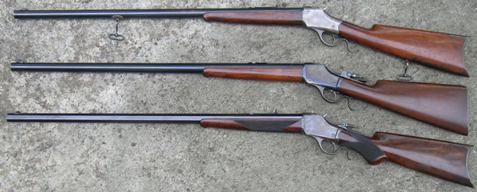 December 2, 2019
4:27 am

Pigeongrade
December 2, 2019
5:05 am
Forum Posts: 3
Member Since:
December 2, 2019
Offline
December 3, 2019
4:39 am

Kingston, WA
Forum Posts: 10344
Member Since:
April 15, 2005
Offline
geoffpollock44@gmail.com said
#589597....   2 other sites say 557851--600834 is  1929

this site says 1928

close enough I guess  
The information on the WACA website (here) is the accurate source, as it was derived directly from the factory records.  The information you can or will find on other websites is erroneous.  If you have doubts about what I am telling you, contact the CFM research office and purchase a factory letter.
Bert (WACA Historian)
WACA 6571L, Historian & Board of Director Member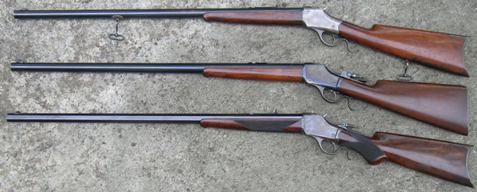 ---
Forum Stats:
Groups: 1
Forums: 16
Topics: 7627
Posts: 63606
Member Stats:
Guest Posters: 1040
Members: 9536
Moderators: 5
Admins: 3