Topic RSS


Caliber considerations 1894
December 6, 2019
12:02 am

Kingston, WA
Forum Posts: 9682
Member Since:
April 15, 2005
Offline
Henry Mero said
Now I must re-iterate direct from the Gun Control Act.     The G.C.A., title 18, U.S.C. #921(a)(16), defines "antique firearm" as:(A) any firearm( including any fire arm with a matchlock, flintlock, percussion cap, or similar type of ignition system) MANUFACTURED IN OR BEFORE 1898, or (B)any replica of any firearm described in subparagraph (A) if such replica (i) is not designed or redesigned for using rimfire or conventional centerfire fixed ammunition, or(ii) USES RIMFIRE OR COVENTIONAL CENTERFIRE FIXED AMMUNITION WHICH IS NO LONGER MANUFACTURED IN THE UNITED STATES AND WHICH IS NOT READILY AVAILABLE IN THE INDUSTRY CHANNELS OF COMMERCIAL TRADE OR (C) any muzzle loading rifle, shotgun or pistol designed to use black powder, etc..      The GCA specifically exempts "antique firearms " from the definition of "firearm" and therefore, the importation of antique firearms is not regulated by the GCA.             It goes on to say the onus is on the person to provide documentation or proof of the afore said, but it does say firearms requiring obsolete ammunition are classed as antique and not subject to the GCA. Traveling across the border with My display or trade itemsI carry a copy of the GCA, pertaining to "antique Firearms and I have had this discussion many time with U.S. customs officials and they have had to agree with Me. I certainly welcome any comments  
Henry,
You are missing a very important caveat in the stated Federal code. I urge you to read it again, and pay attention to the word I have high-lighted in bold italics  An original Winchester Model 1894 in any caliber is NOT a "replica" firearm.
Bert
(B) any replica of any firearm described in subparagraph (A)
WACA 6571L, Historian & Board of Director Member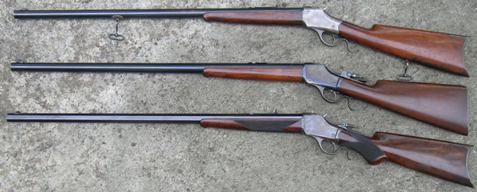 December 6, 2019
1:07 am
Forum Posts: 339
Member Since:
December 21, 2006
Offline
I get it but there are a lot of or,s in in there. I don't usually take anything south that is post 1898 any way. There is certainly a lot of discrepancies between U.S. federal and state laws and Canadian laws, what may be legal here is not there and visa versa.
W.A.C.A. life member, Marlin Collectors Assn. charter and life member, C,S.S.A. member and general gun nut.
December 6, 2019
10:35 pm
South Texas
Forum Posts: 918
Member Since:
March 20, 2010
Offline
Caliber consideration is based on a number of factors, whether your a collector looking for the best monetary return down the road, a collector who collects what they like (possibly even dependent on the chambering), a collector who makes purchase decisions based on the cartridge they prefer, or a combination of the above. 
As a shooter I like the performance of the 38-55 and 32WS.  I started out loading for the 38-55 and use it almost exclusively for hunting (with the exception of my 38-40 1892). Had I to choose again a cartridge to hunt with it would have been the 32WS because of the better performance with regards to velocity and  energy.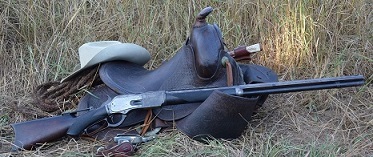 1892takedown @sbcglobal.net ......NRA Endowment Life Member.....WACA Member
"God is great.....beer is good.....and people are crazy"... Billy Currington
---
Most Users Ever Online: 628
Currently Online: TR, jroitsch@nvc.net
49 Guest(s)
Currently Browsing this Page:
1 Guest(s)
Forum Stats:
Groups: 1
Forums: 16
Topics: 6987
Posts: 56803
Member Stats:
Guest Posters: 946
Members: 9027
Moderators: 5
Admins: 3