Topic RSS


My favorite '94.
August 19, 2018
12:58 am
Forum Posts: 16
Member Since:
June 15, 2014
Offline
Years ago I bought this '94 from Mr. Turner Kirkland down at DGW. It is a second year production chambered for the 38-55. It has 1X wood and the rare DST. Even though the bore is a wee bit rough she still shoots just fine. I've killed a bunch of deer with her.

100 yards off sandbags with my hand loads.
Tom Black
August 19, 2018
1:37 am
Forum Posts: 1389
Member Since:
December 31, 2012
Offline
August 19, 2018
3:13 am
South Texas
Forum Posts: 903
Member Since:
March 20, 2010
Offline
Thats a great looking group on paper, and rifle too.  Especially like the set triggers.  Im always looking for different loads for my 38-55's, whats the load and bullet your using here? 
Chris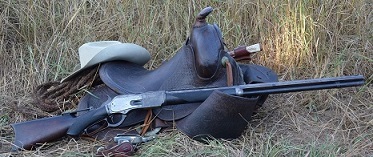 1892takedown @sbcglobal.net ......NRA Endowment Life Member.....WACA Member
"God is great.....beer is good.....and people are crazy"... Billy Currington
---
Forum Stats:
Groups: 1
Forums: 16
Topics: 6878
Posts: 55714
Member Stats:
Guest Posters: 931
Members: 8942
Moderators: 5
Admins: 3