Topic RSS


33wcf strikes again
November 14, 2013
2:27 pm
Forum Posts: 36
Member Since:
September 17, 2007
Offline
November 14, 2013
3:41 pm
Forum Posts: 151
Member Since:
December 28, 2009
Offline
November 14, 2013
4:25 pm

Forum Posts: 1133
Member Since:
December 30, 2011
Offline
Very nice buck. Great gun and a great caliber 8)
Brad
November 14, 2013
5:57 pm
Forum Posts: 109
Member Since:
June 11, 2014
Offline
November 14, 2013
6:43 pm
South Texas
Forum Posts: 1099
Member Since:
March 20, 2010
Offline
That's a darn nice buck. Congrats. My father-in-law likes using his 33WCF for all sorts of game. Great hunting caliber for a variety of larger game animals.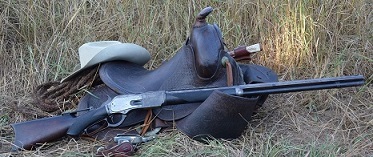 1892takedown @sbcglobal.net ......NRA Endowment Life Member.....WACA Member
"God is great.....beer is good.....and people are crazy"... Billy Currington
November 14, 2013
7:34 pm
Forum Posts: 28
Member Since:
January 2, 2011
Offline
November 16, 2013
6:57 pm

"road king"
November 18, 2013
7:46 am
Forum Posts: 662
Member Since:
March 23, 2010
Offline
November 18, 2013
10:57 pm
Forum Posts: 92
Member Since:
March 23, 2007
Offline
That is a fantastic whitetail! And to shoot it with your vintage 33 was just icing on the cake. I've got an 86 chambered in that caliber but have never shot it. It almost looks brand new. I shoot all of my other rifles but have kept that one as a safe queen. Maybe I need to rethink that based on your experience.
November 19, 2013
5:28 am
Ontario Canada
Forum Posts: 681
Member Since:
April 23, 2012
Offline
Nice that many have admiration for the 33. It was a pleasant surprise to me only acquiring one a couple years ago with a good bore I have shot at various ranges with it , and am impressed with the 33/86 package. Its accuracy, and its flat shooting trajectory (compared to all my Black powder calibers) . It must have been a pleasant surprise for Hunters back in 1902 ,and am a little surprised in retrospect that it wasnt a more popular seller then , although I think the 86 was a relatively expensive gun then, and there were other astonishing smokeless developments then as well. starting with 30-40, 303 Brit and culminating with the 30-06 as competition. However the 33 in the 86 is my overwhelming choice. Easy to form brass from 45-70 cases ,(and a lot more pleasant to shoot off the bench than 45-70 ) easy to load with a great selection of modern powders and bullets It is a nice Nostalgic experience with the ergonomic advantage of "MODERN " (for me ) technology

November 19, 2013
9:21 am
Forum Posts: 36
Member Since:
September 17, 2007
Offline
November 19, 2013
3:27 pm

Forum Posts: 1133
Member Since:
December 30, 2011
Offline
That looks like a really great gun. I have similar ideas loading 33WCF and have also found loads similar to the 200 grain FP factory load of the period to be most accurate for me. Hoping to shoot something besides paper with mine this year. That buck has some serious tines.
Brad
November 19, 2013
7:32 pm
Forum Posts: 109
Member Since:
June 11, 2014
Offline
---
Forum Stats:
Groups: 1
Forums: 16
Topics: 9131
Posts: 78667
Member Stats:
Guest Posters: 1230
Members: 10604
Moderators: 4
Admins: 3