Topic RSS


Another Fake Model 71 Rifle
December 5, 2018
3:11 am

Kingston, WA
Forum Posts: 8730
Member Since:
April 15, 2005
Offline
WACA 6571L, Historian & Board of Director Member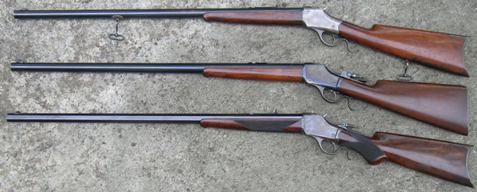 December 5, 2018
6:25 am
Troutdale, OR
Forum Posts: 698
Member Since:
June 26, 2013
Offline
December 6, 2018
4:55 pm

Forum Posts: 2200
Member Since:
March 20, 2009
Offline
December 6, 2018
8:10 pm
Troutdale, OR
Forum Posts: 698
Member Since:
June 26, 2013
Offline
December 6, 2018
8:33 pm

Kingston, WA
Forum Posts: 8730
Member Since:
April 15, 2005
Offline
December 6, 2018
8:40 pm

Forum Posts: 2200
Member Since:
March 20, 2009
Offline
Bert H. said
I received a positive reply message from the Dundee,. MI Cabelas Gun Library thanking me for letting them know that the rifle was not as advertised.
Bert  
I have been in that store a number of times and they are a good group of guys.  My brother shops in their "Bargain Barn" ALL THE TIME!! 
Michael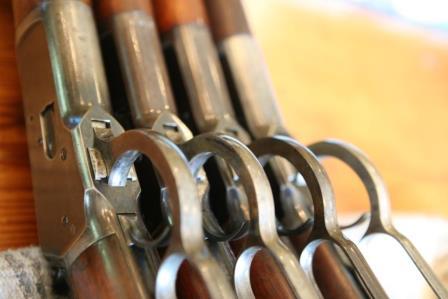 Model 1892 / Model 61 Collector, Research, Valuation
December 6, 2018
8:44 pm

Forum Posts: 2200
Member Since:
March 20, 2009
Offline
December 7, 2018
12:14 am

Forum Posts: 109
Member Since:
August 27, 2014
Offline
December 7, 2018
3:47 pm

Kingston, WA
Forum Posts: 8730
Member Since:
April 15, 2005
Offline
December 7, 2018
10:00 pm
Forum Posts: 1216
Member Since:
December 31, 2012
Offline
December 8, 2018
5:31 pm
Forum Posts: 1923
Member Since:
September 16, 2006
Offline
I wonder if it would be useful for someone to start a survey of fake Winchesters? I'm not talking about the countless ones that have been refinished but are obvious and not done with the intent to fool people into thinking they are buying a mint antique. Rather, higher-end, or special order, high condition fakes that are produced for the purpose of swindling people.

Winchester Model 53 circa 1929
Old lever action Winchesters, corn fields in the fall, cedar rail fences, Ringnecked Pheasants rising out of a fence row, the smell of woodsmoke, and a Whitetail buck framed in the semi-buckhorn sights of a 38-55 ... ahhh yes.
---
Forum Stats:
Groups: 1
Forums: 15
Topics: 5534
Posts: 44190
Member Stats:
Guest Posters: 711
Members: 7866
Moderators: 3
Admins: 3