Topic RSS


Prewar Model 94
January 6, 2016
5:53 am

sgtsemo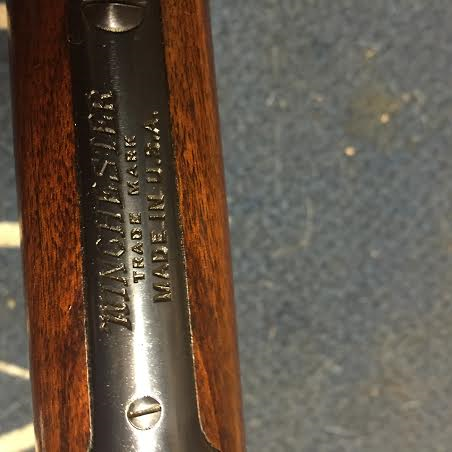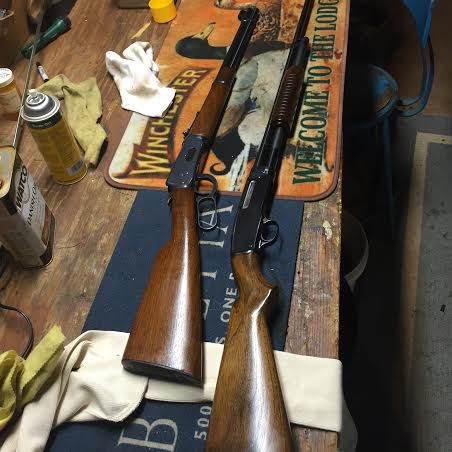 Just when you think you have your fill of Pre 64 Model 94 carbines something amazing happens.
This past Saturday my "Colt guy" neighbor suggested we check out a couple Gun shops over in New York state in both Putnam and Duchess counties.  Having fished out most of Western Connecticut.  As we entered one shop my neighbor went straight to the Pistol case in search of his Colts' . I began my Winchester hunting after checking out  a Model 24 double and a couple model 70s  I noticed a very clean  and new looking Model 94. I first I thought it was a Post 64 but I was shocked to see the Long wood type fore end  and a 1 at the beginning of the serial number. I grabbed hold of the 94 and held it in a manner wich made my neighbor remark that he never seen me hold my wife that tight. The carbine was brought in to the shop by a senior citizen who told the shop owner that the seniors father had bought it back before the war and had never used it much, That his dad had kept it standing in a closet in a  soft gun case. The shop owner said that he was surprised it lasted as long as it did probably because it didn't look old. He said he thought it was a 1952 gun  but with a #1285112 I knew it was 1940 or 41 Price was $500.00 out the door.  CFM showed that it had it's serial number applied June 19, 1941.
The only negative on the gun was that after 75 years of standing up in a soft gun case some of the case material had stuck to the serrated metal butt plate Easy fix .  Wipping it down with my like new M42 (another story)
January 6, 2016
10:28 am

Location: 32000' +
Forum Posts: 1620
Member Since:
July 17, 2012
Offline
Wow, very nice!  Great find and a nice addition for you.
Regards,
WACA Life Member #6284 - Specializing in Pre-64 Winchester .22 Rimfire
January 6, 2016
12:18 pm
Forum Posts: 1157
Member Since:
July 8, 2012
Offline
January 6, 2016
2:33 pm

Kingston, WA
Forum Posts: 11922
Member Since:
April 15, 2005
Offline
January 8, 2016
6:01 am

Kingston, WA
Forum Posts: 11922
Member Since:
April 15, 2005
Offline
---
Forum Stats:
Groups: 1
Forums: 16
Topics: 9307
Posts: 80307
Member Stats:
Guest Posters: 1258
Members: 10727
Moderators: 4
Admins: 3